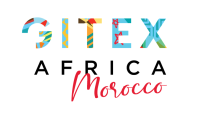 Multimedia content

Images

(5)

GITEX Africa 2023 gathered the world's tech community in Marrekech Morroco
Attendees network at the inaugural GITEX Africa
The historic debut of Africa's largest tech event welcomed 900 exhibitors and start-ups
GITEX Africa is set to launch Africa into a golden age of digital inclusion
GITEX Africa is expected to attract tens of thousands of attendees from 120 countries
Source: GITEX Africa |
Global tech stakeholders converge at inaugural GITEX Africa advancing the race for digital excellence in the world's rising innovation economy
Historic debut of Africa's largest tech event welcomes 900 exhibitors and start-ups, 250 leading investors, 250 conference speakers and 30 ministerial delegations
This is a crucial forum for IT agencies to discuss policy and regulatory issues affecting them and develop solutions together
MARRAKECH, Morocco, June 1, 2023/APO Group/ --
Big tech stakeholders, international government entities, start-ups, youth, academia, and investors from across Africa and the world have gathered at the inaugural edition of GITEX Africa (www.GITEXAfrica.com), which opened today in Morocco (31 May) to augment collaborative pursuits and advance the continent's race for digital excellence.
Running for three days in the Red City of Marrakech, Africa's largest and most influential tech and start-up event is set to launch Africa into a golden age of digital inclusion, rallying the resilience of a youthful population and elevating tireless governments determined to redraw the boundaries of socio-economic development.
GITEX Africa is expected to attract tens of thousands of attendees from 120 countries in its debut edition, with powerful connections and valuable new relationships awaiting them in the form of 900 exhibiting tech companies and start-ups across 10 halls and 45,000sqm of exhibition space.
African tech's showpiece event, officially inaugurated by the Moroccan Head of Government Aziz Akhannouch, also features Africa's most impactful leadership conference programme, with ten conference tracks exploring transformational topics advancing Africa's digital agenda, from generative AI and digital cities, or Fintech and agritech, to healthcare, energy, innovation, sustainable development goals, and a spotlight on the world's most exciting start-up ecosystem.
Forging public private sector alliances, augmenting socio-economic growth
GITEX Africa 2023 is held under the High Patronage of His Majesty King Mohammed VI, and hosted by the Digital Development Agency (ADD), under the authority of the Moroccan Ministry of Digital Transition and Administration Reform.
The event is organised by KAOUN International, the overseas events organising company of Dubai World Trade Centre, which organises GITEX Global in Dubai, UAE, the world's largest tech and start-up show, rated by tech executives as the world's best global tech event.
Africa's three-day hyper connector is also hosting for the first time the Smart Africa Digital Academy and the Council of African ICT Agencies (CAITA), the latest organ meeting of Smart Africa established to promote collaboration and cooperation in Information Communication Technology (ICT) investment across the African continent.
Smart Africa is an alliance of 37 African countries tasked with Africa's digital agenda, to accelerate sustainable socio-economic development on the continent and usher Africa into the knowledge economy through affordable access to broadband and the use of ICTs.
"We are pleased to join forces with GITEX Africa to collocate high-level events including our first ever Council of African IT Agencies (CAITA)," said Smart Africa's Director General Mr. Lacina Koné. "This is a crucial forum for IT agencies to discuss policy and regulatory issues affecting them and develop solutions together."
Regional and international exhibitors spearheading the charge into GITEX Africa include American heavyweights IBM, Dell, Oracle, and Hewlett Packard; German software titan SAP; Lenovo, Huawei, and TP Link from China; DP World and the Technology Innovation Institute from the UAE; and Orange Maroc, Inwi, Maroc Telecom, and MTDS from Morocco.
Autodesk, the leading global software developer for the architecture, engineering, construction, manufacturing and media & entertainment industries, is also participating at GITEX Africa to give regional talent the toolsets to support Africa's digital aspirations.
Naji Atallah, Head of AEC and Manufacturing for EMEA Emerging at Autodesk, said: "By 2030, more than 50 percent of Africa's population will live in cities, and with this increased urbanisation comes the urgent need to build better and more resilient cities, and to ensure that existing ones can grow more sustainably.
"This rapid growth, is in turn, accelerating the convergence of the construction, manufacturing, media and entertainment industries enabling a better way of designing and making things in four ways; workflow coordination, on-demand customization, visual creation and continuous reshaping of existing assets."
Start-up founders battle for supremacy at Africa's most valuable pitch competition
GITEX Africa 2023 has partnered with North Star, the world's largest start-up event, converging more than 400 start-ups from 30 countries – 200 of which are international award-winners – presenting future-defining tech across multiple sectors, from agritech and sustainability, AI, and edtech, to fintech, healthcare, or mobility and smart cities.
Fujn from the USA is among the global start-ups looking to extend engagements, build connections, and scale imaginations with key stakeholders in the tech ecosystem. "Africa is the continent with the youngest most digitally native population," said Khadija Khartit, the founder of Fujn, an integrated technology platform that upskills women in the future of work via online self-paced curated courses.
"Fujn focuses on the future of skills, work, and income for women, and we're joining forces with GITEX Africa to enable a better future for African women by leveraging digital.
"We're seeking hands-on collaborations with African governments, NGOs, universities, and corporations, to upskill and provide income opportunities for African women."
The GITEX Africa Supernova Challenge, Africa's most valuable start-up pitch competition with US$100,000 in cash prizes, will meanwhile see 70 disruptive start-ups from 31 countries battle it out for supremacy across two days of live pitches in front of a 13-strong judging panel of global VCs, angel investors, and accelerators, including Segun Cole, Founder of Fund the Gap Alliance, Nigeria; Janade Du Plessis, Fund Manager of Launch Africa, South Africa; and Vijay Tirathrai, Managing Director of Techstars from the UAE.
The shortlist of Africa's most coveted start-up pitch competition was selected from more than 300 applications, representing nations from across the globe, including Cameroon, Cyprus, Egypt, France, Gambia, Ghana, India, Israel, Kenya, Korea, Kuwait, Morocco, Nigeria, Pakistan, South Africa, Switzerland, Tunisia, Uganda, UK, USA, and Zambia.
More information is available at www.GITEXAfrica.com.
Distributed by APO Group on behalf of GITEX Africa.
Media Contact:
Gareth Wright – PR Director
Tel.: + 971 50 273 3832
Gareth.Wright@dwtc.com
Tayce Marchesi – PR Executive
Tel.: + 971 58 552 3994
Tayce.Marchesi@dwtc.com
Website:
www.GITEXAfrica.com
Social media:
Facebook: https://apo-opa.info/3N6yYGt
Instagram: https://apo-opa.info/41D6gkO
Twitter: https://apo-opa.info/3V2vbMe
LinkedIn: https://apo-opa.info/3oFjzCS
Youtube: https://apo-opa.info/41MIOkW
Hashtag:
#GITEXAFRICA
About GITEX AFRICA:
GITEX AFRICA (www.GITEXAfrica.com) is the first overseas venture for GITEX GLOBAL, leveraging a 42-year legacy connecting tech titans, governments, start-ups, investors and global innovation hubs to accelerate, collaborate, and explore a new journey in the world's rising tech continent. The show will take place from 31 May-2 June 2023 in Marrakech, Morocco, shaping the vision for a more connected, sustainable, inclusive, and innovative digital economy. The landmark event was launched in partnership with the Digital Development Agency (ADD), a strategic public entity leading the Moroccan government's digital transformation agenda under the authority of the Moroccan Ministry of Digital Transition and Administration Reform. KAOUN International, the overseas events organising company of Dubai World Trade Centre (DWTC), leads the partnership for this much awaited tech show.